14. February 2022
MikroTik
MikroTik's latest out-of-the-box solution for LoRa® technology.
Like the previous wAP LR kits, it includes pre-installed UDP packet forwarding to any public or private LoRa® server and outdoor weatherproof wireless access point with 2.4GHz WiFi interface and Ethernet port with PoE-in , which can be used as a backend.
The difference: This device also works with the 2.4 GHz frequency for LoRa®. This means significantly higher bandwidth, higher data rate and less transmission time.
And with chirp modulation technology, it won't interfere with 2.4GHz WiFi signal! A perfect solution from MikroTik for industrial setups with a high sensor density.
There is a built-in 2dBi WiFi / 4.7dBi LoRa® antenna, but you can add an external antenna for additional coverage. MikroTik recommends using the TOF-2400-8V-4 omni antenna for best results.
The classic wAP form factor, tested in many other MikroTik products , has been retained – it can deliver excellent and stable performance in almost all weather conditions. Functional and unobtrusive design, amazing durability and high value remain the core of this design.
The entire IoT community is exploring the 2.4GHz LoRa® possibilities – join them and be among the first to benefit from the increased data rates.
WAP LR2 KIT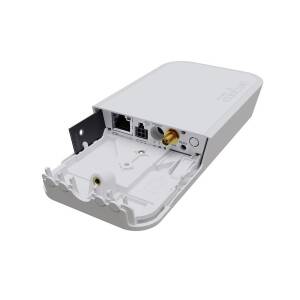 kkk
Product code: RBwAPR-2nD&R11e-LR2
CPU: QCA9531 650 MHz
RAM size: 64 MB
Number of 100M Ethernet ports: 1
MiniPCIe slots: 1
Wireless: Integrated 2.4GHz 802.11b/g/n, dual-chain
TOF-2400-8V-4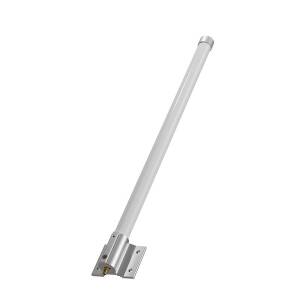 Product code: TOF-2400-8V-4
Frequency: 2400-2500MHz
Gain: 8dbi
Horizontal beam width: 360°
Vertical beam width: 18°
Nominal Impedance: 50Ω
R11e-LR2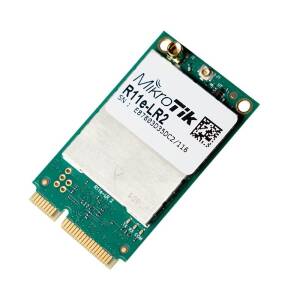 kkk
Product code: R11e-LR2
LoRa Band: 2.4GHz
Tx chains: 1
Rx chains: 4
TX/RX Channels: 2403MHz, 2425MHz, 2450MHz, 2479MHz
RF Output Power: 10dBm